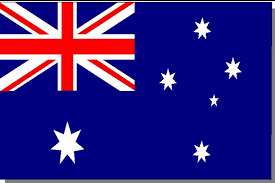 Here is a definition of Australia Day that I have taken from our Governments Website. With of course my 2 cents worth. Can you guess which are my comments?
Australia Day, January 26, is the biggest day of celebration in the country and is observed as a public holiday in all states and territories.
On Australia Day we come together as a nation to celebrate what's great about Australia and being Australian. It's the day to reflect on what we have achieved and what we can be proud of in our great nation. It's the day for us to re-commit to making Australia an even better place for the future.
There are many great things about this country:
The people – The life savers on the beach and the farmers in the bush; the larrikins; our sporting heroes, artists and visionaries; the volunteers who dedicate their lives to others; the spirit of pulling together in hard times and achieving beyond expectation; the eminent Australians from all walks of life, the battlers and the ordinary Australians who are anything but ordinary.
NOT: The Boofheads and Morons who bash each other on the beach because they think it's their territory that cannot be crossed.
NOT:The idiots at the Australian Open that think a Tennis Match is the place to demonstrate against an age old war in Europe that has nothing to do with Australia or Tennis!
NOT: The creeps who bashed a man last week because he would not hand over a cigarette.
Our land – Fragile yet enduring. Harsh and extreme, lush and bountiful-a continent like no other. Our ancient land offers boundless opportunity, sustains us and makes us who we are.
Our diversity – A nation of difference and unity. People from the city, the country, different nations and backgrounds; we are one people, living together. Through our diverse beliefs and experiences we learn from each other and grow together.
Oh great! we can have diversity, we are supposedly meant to celebrate it, but Political Correctness Forbid we would actually be allowed to carry the Australian Flag on Australia Day. Have people gone mad? If carrying an Australian Flag on Australia Day offends some people? What the hell are they doing in our country anyway? If a person comes to Australia because they want to embrace our Land, our Culture, Our Diversity then I say Welcome!! Come in and make yourself at home. However if you are here to be obnoxious and push your racial ignorance or your country's violent history on us?  Then I say PUSH OFF! Go HOME! You are not Welcome!
The indigenous cultures – The rich and resilient spirituality; the knowledge, art and history. Aboriginal and Torres Strait Islander peoples are part of Australia's identity and culture. 
Our freedom and democracy – A society built on fundamental rights and responsibilities. Freedom of thought and expression. Participation in government and respect for and equality under the law.
If you were to look around Australia today you would tend to think that equal rights and equality under the law was a bit of a joke. Sad but True.
A fair go for all – An enduring spirit of mateship and fairness. A compassionate society committed to access to employment, housing, health and education. Ours is a land of opportunity where we can do anything.
This Australia Day I say let's drink a toast to an enduring spirit of mateship and fairness and celebrate this Australia Day with a passion. Have your Aussie Flag flying from the Aerial of your Holden Camira! Put a Flag in the Window of your House. Hang one off the Balcony of your inner Sydney Flat!
Stuff all those people who think that Political Correctness should be part of the Australian way of life!
 Rachel
Proud to have been picked by the best judges in England to spend the 'term of my natural life' in Australia!